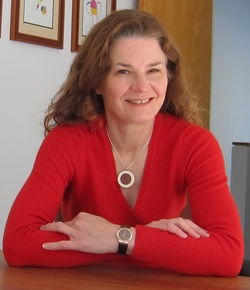 I am in private practice in New Haven, CT, in the East Rock neighborhood, where I provide psychotherapy to adults and older adolescents and consultation to other professionals in their clinical work and professional development. I have also consulted with small business owners during times of workplace crises, disruptions, employee issues, and regarding morale improvements.

My formal training as a psychoanalytic/psychodynamic therapist was at the University of Tennessee, with an internship at Northwestern Memorial Hospital in Chicago, IL and I am currently licensed in Connecticut and Tennessee. I obtained an undergraduate degree in Philosophy from the University of Illinois in Urbana. My ongoing interest in questions of meaning, values, and inner life led me to pursue a PhD in clinical psychology. Between undergraduate and graduate school, I worked in Chicago for a large corporation in Information Technology, which brought me skills, experience and insights related to a wide range of career issues and working life.

My own background reflects my belief that people are complex, and creating a life is often about integrating various aspects of ourselves, respecting the practical demands of our time and situation in the world. I am very comfortable working with people of deep and committed religious or spiritual practice, respectful of different paths and beliefs. Besides ongoing participation in local and national continuing education and psychoanalytic conferences, I have a long standing interest in dreams and dreamwork, which I have developed through involvement and study with Jungian institutes and conferences, both national and international.

Formerly I maintained a private practice in Knoxville, TN, where I also worked part time on the faculty of the University of Tennessee supervising graduate students in their clinical training. While in Knoxville, I was very active in the professional and larger community. I believe it's important to stay engaged in the local and broader professional community.
---
Publications:

(2009) White, K. "Book Review: Toward a Psychology of Uncertainty by Doris Brothers." Psychologist-Psychoanalyst, Volume XXIX, No. 1.

(2006) White,K. "Book Review: Living in the Borderland." Psychologist-Psychoanalyst, Vol. XXVI, No. 4.

Presentations:
(2013) Seeding the Cloud: Creative Triggering of the Affective Process presented at the Lerner Scholar's Symposium, as part of the panel Weathering the Storm: The Role of Uncertainty in the Creative Process, Knoxville, TN, May 11, 2013.

(2012) An Open Door: Transitional Space in Healing presented at the Division 39 Annual Meeting, Santa Fe, New Mexico, as part of the panel Curious Uncertainty: Breakthrough Phenomena in the Creative Process, April 2012.

(2008) The Experience of Time and Space in Trauma, presented at the Institute of Living, Hartford, CT, psychology department meeting, March 25, 2008.

(2007) Web of Arcana: Time and Space in the Treatment of Severe Trauma, presented at the Division 39 Annual Meeting, Toronto, Canada, April 2007.

(2005) Asleep to the Soul, A response to the paper, Becoming a Self-Object in Dream Interpretation, by H. Wagner, presented to the Appalachian Psychoanalytic Society, Knoxville, January 15, 2005.

(2004) Listening to Dreams in Psychotherapy, seminar presented to the Appalachian Psychoanalytic Society, Knoxville, March 27, 2004.

(2000) Dreamwork: Dreamscapes presented at the Tennessee Psychological Association Convention, October, 2000.

(1997) Individuation, Creativity, and Calling: The Interplay Between Psychological and Spiritual Growth presented to C. G. Jung Society of Knoxville, January 28, 1997.

(1996) Room to Meet: A response to the paper, Twinship, Vitality, Pleasure, by J. Gorney, presented to the Appalachian Psychoanalytic Society, Knoxville, February 10, 1996.

(1994) Quiet Progress, Case Presentation, presented to the Appalachian Psychoanalytic Society, Knoxville, Reflections on Analytic Listening, with E. Schwaber, October 29, 1994.

Professional Organizations:
American Psychological Association

Connecticut Society for Psychoanalytic Psychology

Divisions 39 of the American Psychological Association

Appalachian Psychoanalytic Society
Co-Editor, Viewpoints newsletter 1994-2000
President Elect 2000 - President 2001 - Past President 2002
Acting Past President 2004-2005
President Elect 2005- President 2006 – Past President 2007

Mental Health Association of Greater Knoxville
President Elect 1997 - President 1998 - Past President 1999
Vice President of Programs 1993-1996
Board Member 1992 – 1999